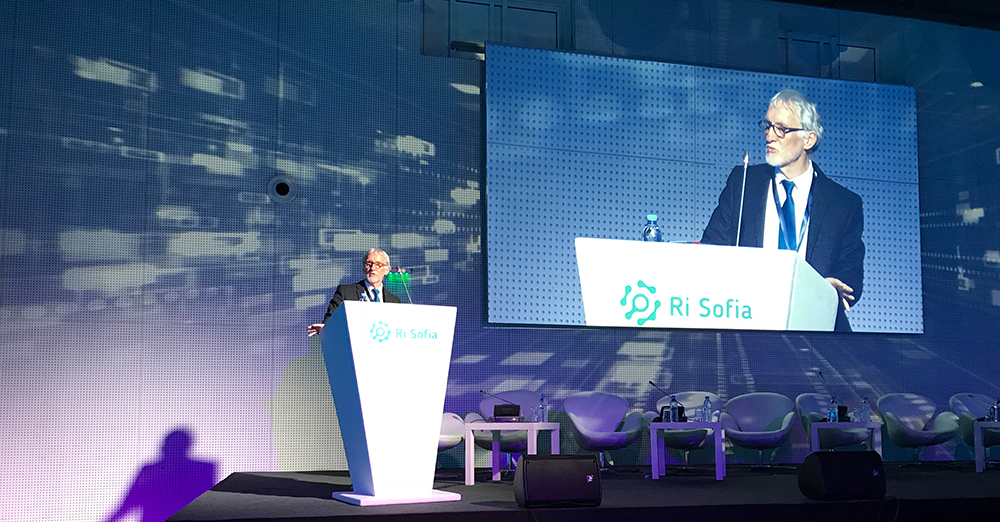 During his keynote speech at the Bulgarian Presidency Flagship Conference on Research Infrastructures in Sofia last week, EIROforum Chair and EMBL Director-General Iain Mattaj outlined how research infrastructures underpin basic research and bring value to society.
"In addition to driving fundamental, curiosity-driven research, and providing services to a European and global community, research infrastructures play a key role in extending the frontiers of knowledge and they provide excellent training opportunities for young researchers, technicians and engineers in Europe," said Professor Mattaj. "Thereby, they also play an important role in the innovation process, as economic growth via industrial innovation requires ideas, knowledge, highly skilled people, as well as networks of collaboration stemming from fundamental research."
By presenting several examples of how the EIROforum members engage in innovation processes, Mattaj concluded that the ability of Europe to handle society's pressing challenges will require cutting-edge innovations, which can only arise from fundamental research.
Read the EIROforum position paper on the next European Framework Programme (FP9) here.