Science in School aims to support teachers in the delivery of their STEM curricula by connecting them to inspiring, cutting-edge science and technology, in order to foster positive attitudes towards the science that shapes our lives, and attract students to careers in these fields.
Science in School is a non-profit project published and funded by EIROforum, and is hosted by the European Molecular Biology Laboratory (EMBL) in Heidelberg, Germany.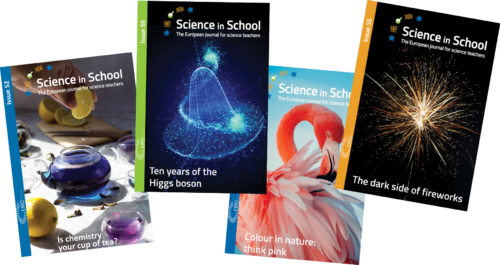 Interpreting 'science' broadly, Science in School covers not only biology, physics and chemistry, but also earth sciences, engineering, and medicine. The journal features news about the latest scientific discoveries, important science topics, teaching materials, projects, and many other useful resources for science teachers.
Science in School is available online; all content is free to access and new online issues are published five times a year. The main language of publication is English, but many articles are additionally available as translations in over 25 European languages.