There are several versions of the EIROforum logo available for use in print and on screen. Whenever possible, the version containing the tagline ('Serving European Science') should be used. The composition, proportions, colours or typography of the logo and its elements must not be altered.
The EIROforum logo is the property of EIROforum. Its use is subject to  authorisation.
Logo versions for download
Logo with claim
For general use, the logo version with claim ('Serving European Science') is the preferred one.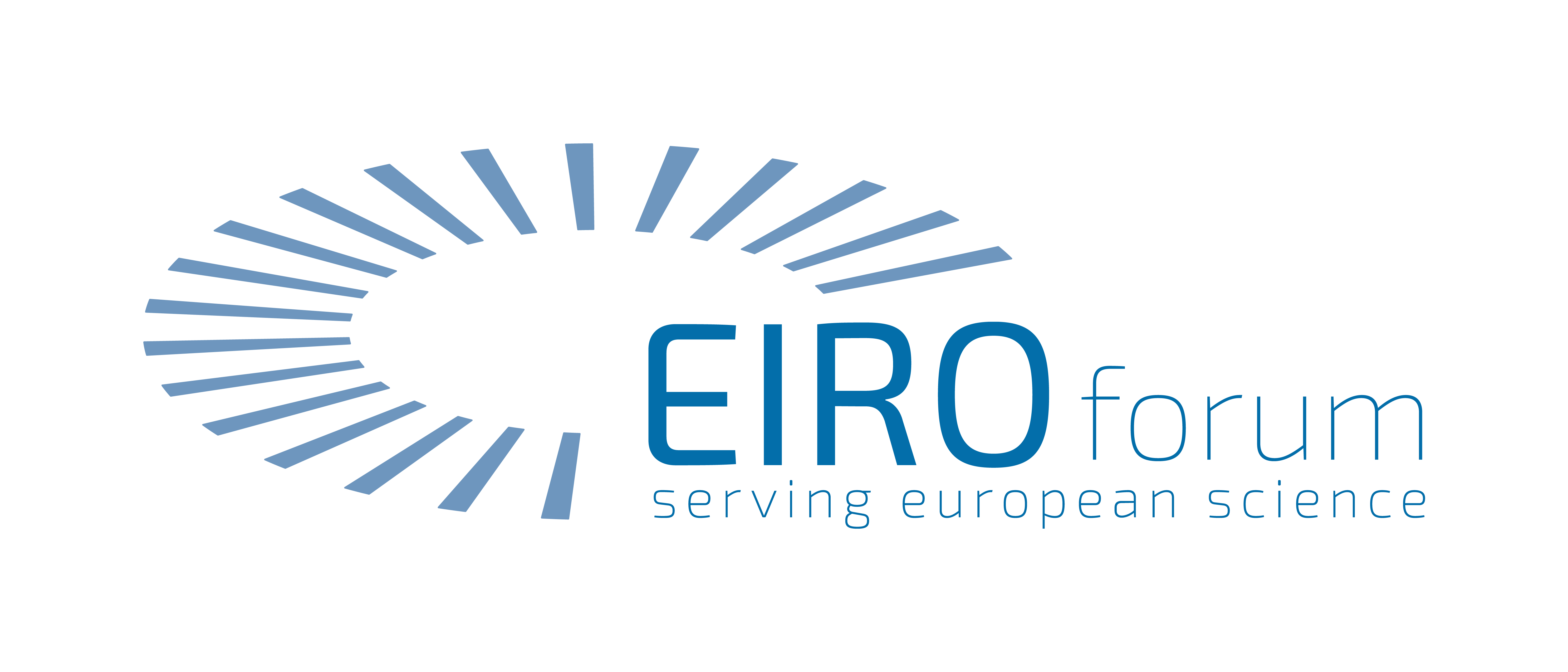 Colour
Web
Print
Black
Web
Print
White
Web
Print